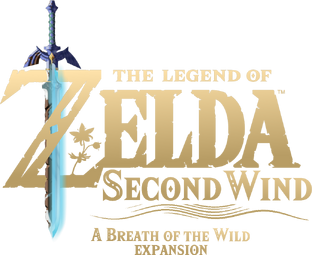 The Second Wind Expansion project is a large-scale mod for The Legend of Zelda: Breath of the Wild for Nintendo Wii U and Switch. This project aims to provide several overhauls to the existing content within the game, fixing various bugs that have been noted during development as well as providing a new depth to gameplay with additional content and features.
The overall project can be broken down into two sub-expansions:
With this project, we hope to create something that players can come to see as a natural extension of the original game with content that increases the longevity of the game far into the future.
Project Downloads and Support can be found in the Second Wind Discord (link below).

Links
Affiliated Communities